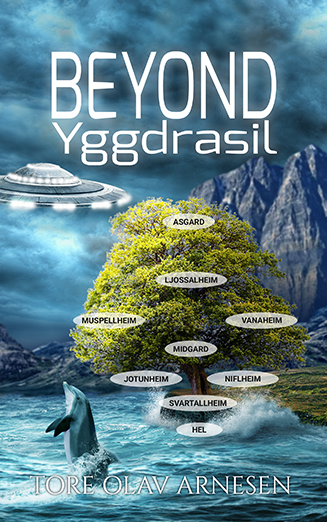 BEYOND Yggdrasil
Title: Beyond Yggdrasil
Form: Novel
Lenght: 163 Pages
Writer: Tore Olav Arnesen
Genre: Science Fiction/Fantasy
Setting: Norway/US
Period: 2016-2021
Budget: High
Verdict: Recommend
Date Covered: 5/1/2021
LOGLINE:
A breakthrough study in dolphin communication reveals the animals have been in contact with aliens who have a dire message about humanity's future.
EVALUATION:
Fascinating insight into dolphin behaviour, strong characters and dialog, and substantial ideas make this a visually rich story that lays the groundwork for a compelling film.
| | | | | |
| --- | --- | --- | --- | --- |
|   | EXCELLENT | GOOD | FAIR | POOR |
| IDEA | X |   |   |   |
| PILOT | X |   |   |   |
| CHARACTERIZATION |   | X |   |   |
| DIALOGUE |   | X |   |   |
| PACE | X |   |   |   |
| SETTING | X |   |   |   |
SYNOPSIS
Married couple and advanced ocean researchers Jens and Tove Elfesen (30s-40s) are working on a ground breaking discovery at the Kristiansund Sea Mammal Research Institute, a facility where Jens is the Director.  The star dolphin of the group is Kong, who has developed a close relationship with Jens, and is providing valuable information about how dolphins live amongst themselves.  Kong has revealed a level of ability previously unknown to Jens, showing an aptitude for explaining complicated ideas about dolphin's beliefs, including some which are spiritual and incorporate prophesy.  One of these prophesies, which is a particular impediment to the advancement of the research, is that when human and dolphin communication reaches it's full potential, the world will end.  Kong is capable of things as high level and reading and using the internet, and is the primary go-between for communication between the scientists and dolphin pods.  They are on the verge of releasing their discoveries about dolphin communication to the world, and are launching a final project before doing so in which two dolphin pods will be studied intensely over a period of time.  This is interrupted when Kong comes to meet with Jens and deliver even more incredible news.  Kong has Jens meet him at a particular place by the shoreline and follow him to a remote location by boat, where a strange submarine vehicle emerges.  From this, comes Jargon, an alien mammal who resembles an otter, with his two companions of the same species.  He instructs Jens to arrange a meeting for him with high level military and government.  These are connections Jens has because of the process of seeking grants for his research.  They meeting occurs, and Jargon requests the opportunity to address the entire world from the UN stage.  The leaders make this happen, and Jargon delivers a troubling speech about the future of the world.  He gives the message that tyranny and dictatorial governments are essentially a raging virus on the planet, one which will ultimately guarantee destruction.  This causes an uproar with the attendees, who represent governments from around the world.  Those that are guilty of the oppressive tactics Jargon warns against are particularly in an uproar, which the rest of the world prepares to work against them.  The story closes in political upheaval, as the world is forced to look with new eyes at threats posed both within and beyond their borders.
COMMENTS
This is a story both rich in imagination and philosophy.  It is the second entry in a proposed trilogy, though this chapter stands alone as a complete narrative in and of itself.  The pacing is brisk, and the ideas are presented in a way that is entirely plausible, though the story points go well into the realm of fantasy.  It's an unconventional conception of alien life not only in the appearance of the beings (which draw more from fantasy and mythology than traditional science fiction), but also in the idea that they have been on the planet among us the entire time, just under the surface of the ocean.  Though it would make an excellent film, there is also enough fertile story ground in the novel's wide range of characters that I could see it in development as a series as well.  It represents the best element of science fiction, which is it's ability to take real world problems and move them into a realm where they can be addressed freely within fantastical storyline.  The heavy emphasis is upon it's conceptual proposals, engaging the audience in an intellectual way that is topical, but also easily digested.  It's tone is ultimately family-friendly, though it's topics are mature.  It could be a very successful franchise with broad appeal to a wide range of age groups and backgrounds if it were put into production with regard and understanding for what makes it engaging.  I highly recommend this for serious consideration.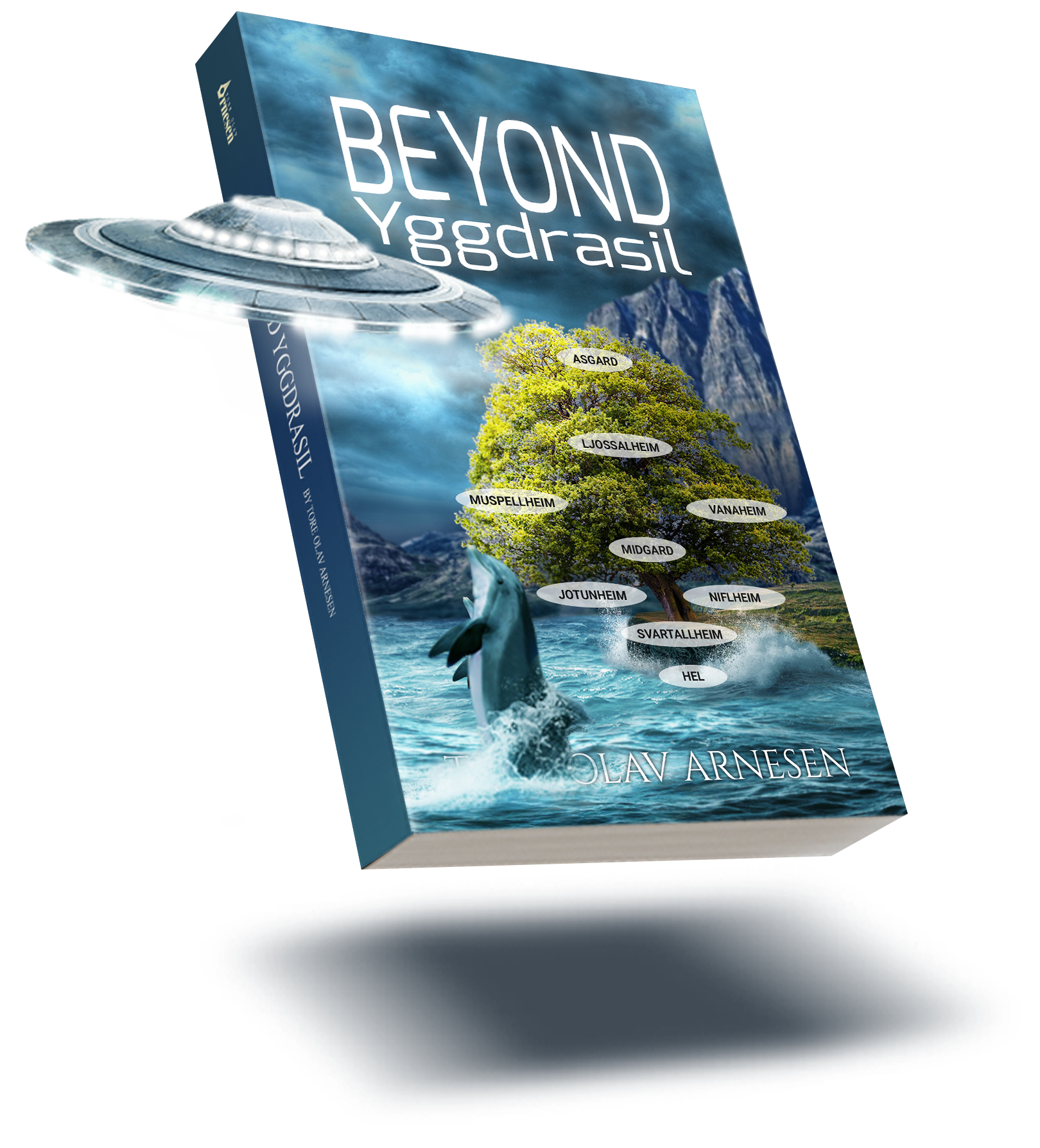 BEYOND Yggdrasil
This story is a follow up to my first novel BEYOND RAGNAROK, published in November of 2017. Since I felt there was more to tell, I've decided to expand the story, perhaps even into a trilogy. Any follow up novels, like the first one, will be based on both my Norwegian and American Heritage. The first book in this possible trilogy took place in the past during the Cold War, and this one is based on present times.